---
Bibliotherapy is a type of alternative treatment that promotes the use of books and other printed materials to help people resolve certain issues. An article published on the Psychology Today website reveals that bibliography is first used by Samuel Crothers in 1916, and is eventually adapted across the U.S. and the U.K. within the next few years. Benjamin Rush and Anna and Sigmund Freud are among the prominent medical professionals that have pioneered the use of bibliotherapy in a hospital setting. Practitioners of bibliotherapy often prescribe philosophy, poetry and creative nonfiction books and novels as reading materials.
"Since reading and storytelling are universal, these activities can be used across the developmental spectrum. As an expressive therapy that's both flexible and adaptable, it can be incorporated in work with clients of all ages. [Bibliotherapy is useful for] anxious clients who have used an intellectual understanding of an issue to help structure and frame their personal experiences. Just as a child may feel more freedom to talk and reveal themselves while they are using a puppet to speak 'for them,' so can adults use their experience reading a book to express themselves in a more indirect, less threatening way," licensed clinical social worker Janet Barlow tells Social Work Today online.
"If clients mention books or articles they have read…this provides further information about how they wrestle with and make sense of their issues, process information, structure their anxiety, identify with an issue, and judge or accept themselves accordingly. This helps to gently open the door to a more personal understanding of their issues," Barlow adds.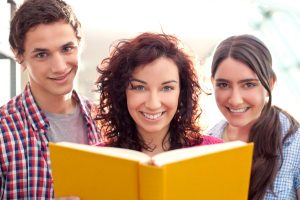 Health benefits of bibliotherapy
A study featured on the Science Direct website reveals that bibliotherapy may help improve longevity. Scientists have pooled data from the Health and Retirement Study with a total cohort population of 3,635 participants as part of research. The experts have examined various relevant covariates and found that participants who followed bibliotherapy are 20 percent less likely to die over a 12-year follow-up period compared with non-readers. The findings also show that readers have had a 23-month survival advantage of up to 80 percent.
A Body and Soul entry has also stressed that completing a reading material with a medical professional is proven to alleviate depression in both adolescent and adult patients. Likewise, a wide number of studies have demonstrated that adapting bibliotherapy may help reduce the risk of developing dementia in older adults and seniors who are suffering from social isolation.
Bibliotherapy is also touted to improve the overall health and well being of pediatric patients. According to an article published on the Psych Central website, bibliotherapy may help improve children's ability to cope with potentially stressful life events ranging from dental visits to their parent's divorce. Likewise, the entry stresses that the treatment may boost the children's self confidence and help them recognize and manage their emotions. Bibliotherapy is also shown to bolster children's creativity and imagination, all the while simultaneously helping them slow down and relax. The treatment helps strengthen the children's social relationships as well.
Body systems supported bibliotherapy
Bibliotherapy is particularly beneficial to the central nervous system's overall health.
Where to learn more
Summary
Bibliotherapy boosts survival and effectively reduces mortality risk.
Bibliotherapy helps alleviate depression and anxiety disorders in both teens and adults.
Bibliotherapy also lowers the risk of dementia in older adults and seniors.
Bibliotherapy improves children's self confidence, creativity and emotion control.
Bibliotherapy is particularly beneficial to the central nervous system's overall health.
Sources include: